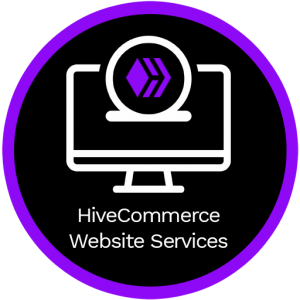 Hivelist is now offering what we are calling HiveCommerce websites! What is a HiveCommerce site? Well simply put, it is a WordPress site that is designed to post to the Hive blockchain for posts and have a WooCommerce store that accepts Hive, HBD, and very soon Hive-Engine tokens! We are bringing commerce to the Hive blockchain!
This is a new service and we are working on our offerings. The base package will be a Hivelist.io subdomain site (example: https://yourname.hivelist.io). Your store will have the same look and feel as hivelist.io, but will have your information logged into the backend to connect with your Hive account and Hive payments plugin. You will also be able to post ads directly to the Hivelist community from your HiveCommerce site. If you have a logo that you want to use, you we will be happy to add it to the site or we can help design one for you.
Please stay tuned for more information. We will have all packages and pricing coming soon!
For an example of a HiveCommerce site, go check out https://thelogicaldude.com