So after you have setup your profile to properly connect with the HIVE blockchain, you can now go and setup the front end part of your profile where you can add your profile pic if you didn't do it in the previous steps, or you can add it here.
In the top right-hand corner of the page you will see your profile name in the toolbar. If you hover over it, you will see a list of items. You can go and click Edit My Profile.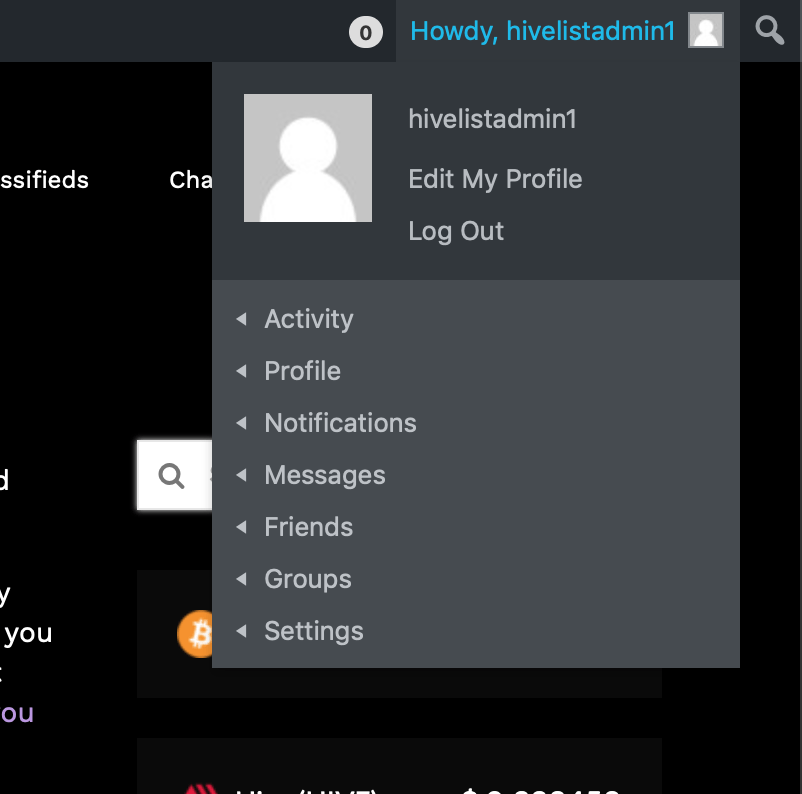 After you click Edit My Profile, you will then be taken to your Hivelist profile page. Here you can change your profile picture and your cover image. In the future, we plan to add more profile information, but for now we wanted to get the most important parts of the site done.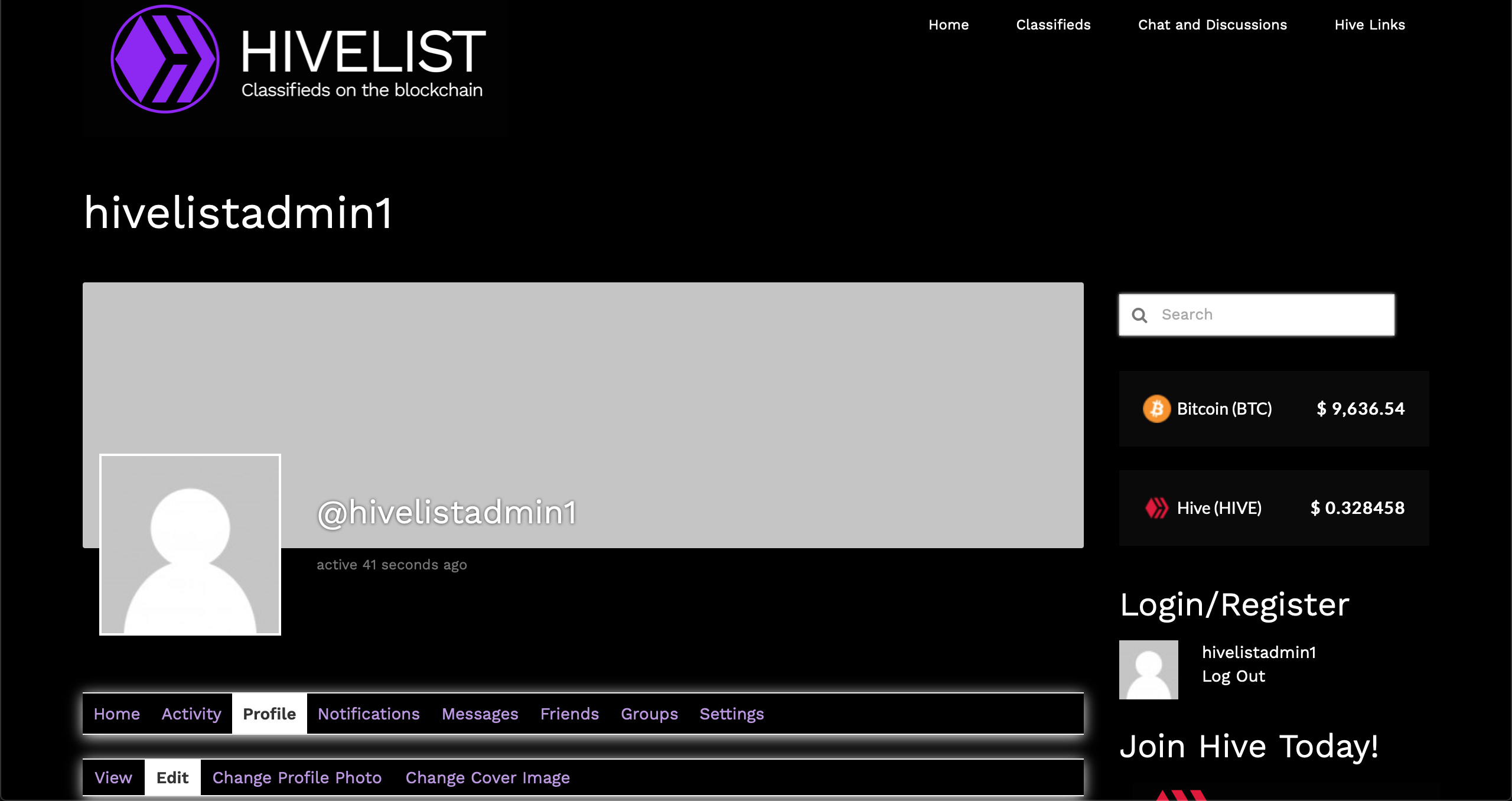 You are now set up and ready to use the Hivelist community to it's fullest! Happy posting!