Congratulations, you are now all signed up and ready to post on Hivelist! Here is just a bit of guidance on how to properly post your ad onto our site.
After you get signed in, you will look up to the top left and you will see some controls in the toolbar. You will select New then Post.

Once you click Post, you will be taken to a new post page. Again, this site is built on WordPress, so if you have ever had a WordPress blog or site, this will be very familiar to you. If you have never used WordPress before, don't worry, it's not that difficult. Just start with your title and get your main post information in. Don't worry about adding an image at the first of the post. You will be setting a featured image which will be placed at the top of the post when sent to the HIVE blockchain. Place additional images anywhere else in the body of the post.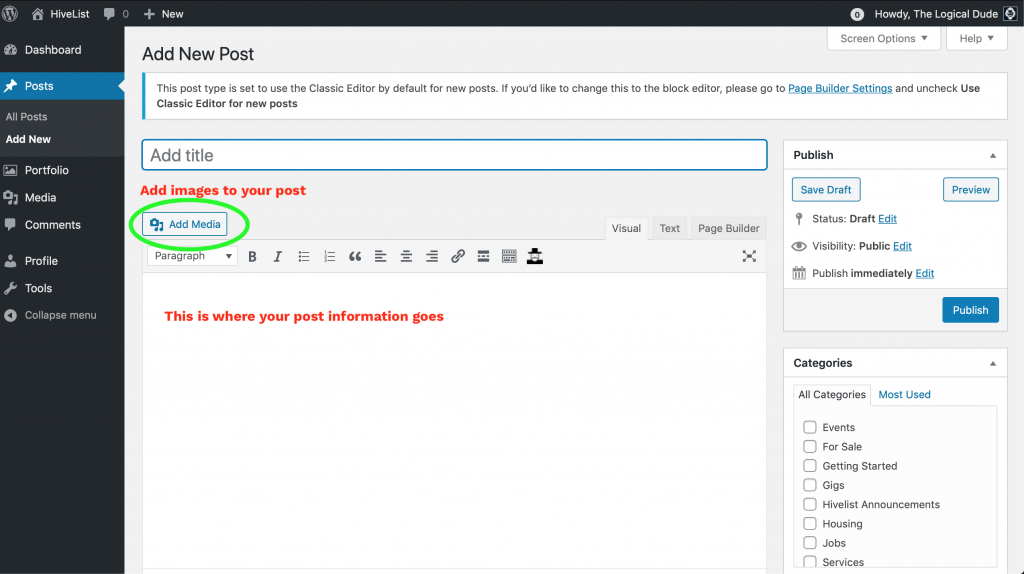 Get started filling out your post. Make sure you put a catchy buy descriptive title. In your post, you want to make sure that you are putting in all the relevant information about your item. If you have an online store, make sure you add a link to your store so people can easily access it.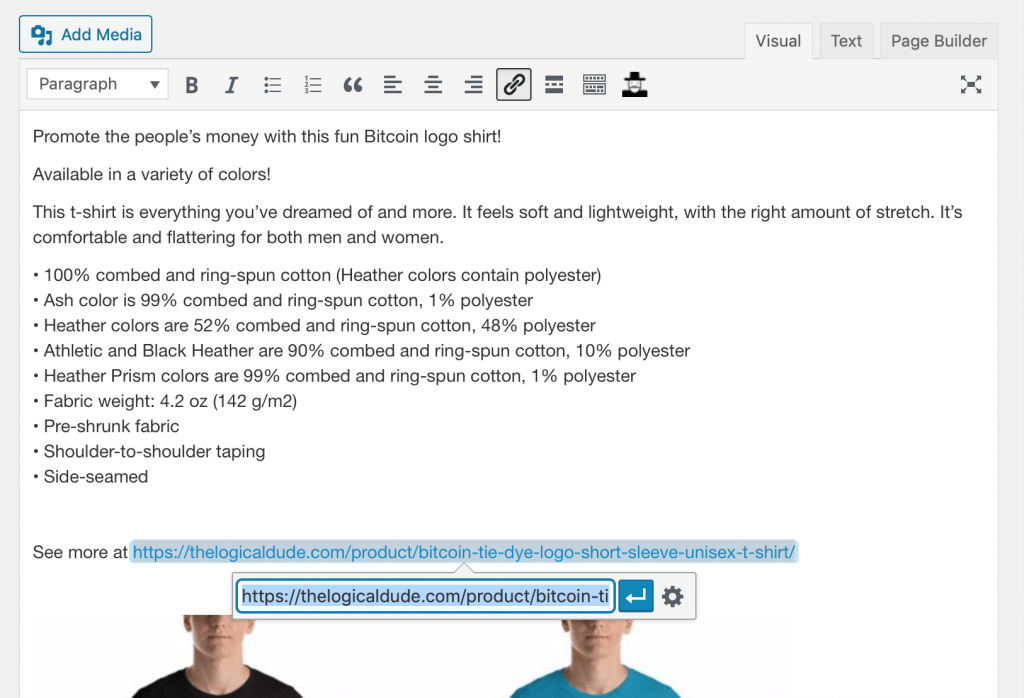 Now that you have gotten your post written out and some images added, it's time to set the category and tags.
Be sure you set the correct category for your post, if you have something for sale, make sure up post in the For Sale category, if you are offering a service, put it in the Services category, etc.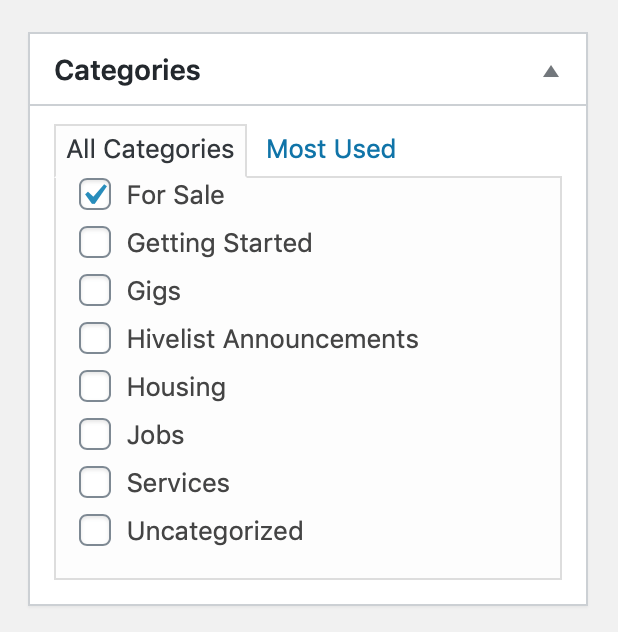 Next is the place where you are going to set your tags. Remember you already have the 4 default tags that are sent with all of your posts, so with this you are going to be entering in tags like in the example here: forsale, tshirts, bitcoin, btc, tiedye. You will enter in your tags and separate them with commas then hit the add button. Or you can choose from the most used tags.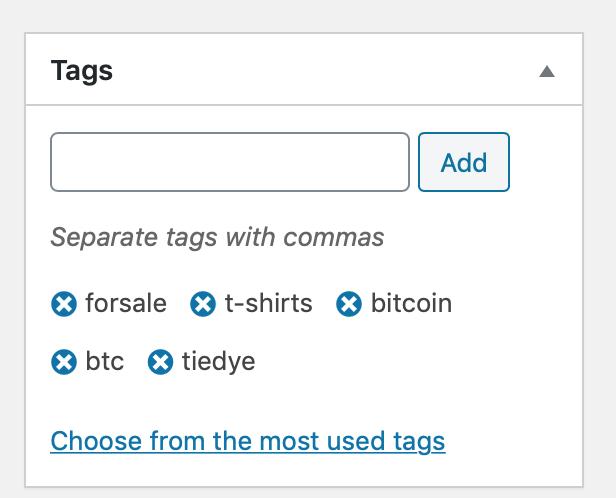 It is also wise to use the #hashtag system when writing your posts. You can put in hashtags that will also help with the search functionality of our site as well as the community on the HIVE blockchain. Be very descriptive with your hashtags. Use things like country, city, state/province, category, item descriptors, etc. You can even post a small section of hashtags at the end of your post like the example:
Next be sure that you have the Publish to Hive option selected to send your post to the HIVE blockchain and to the Hivelist Classifieds Community.

Don't forget to add a Featured Image which will be your header image for the post when posting to the blockchain. This is why you shouldn't the same image at the first of your post.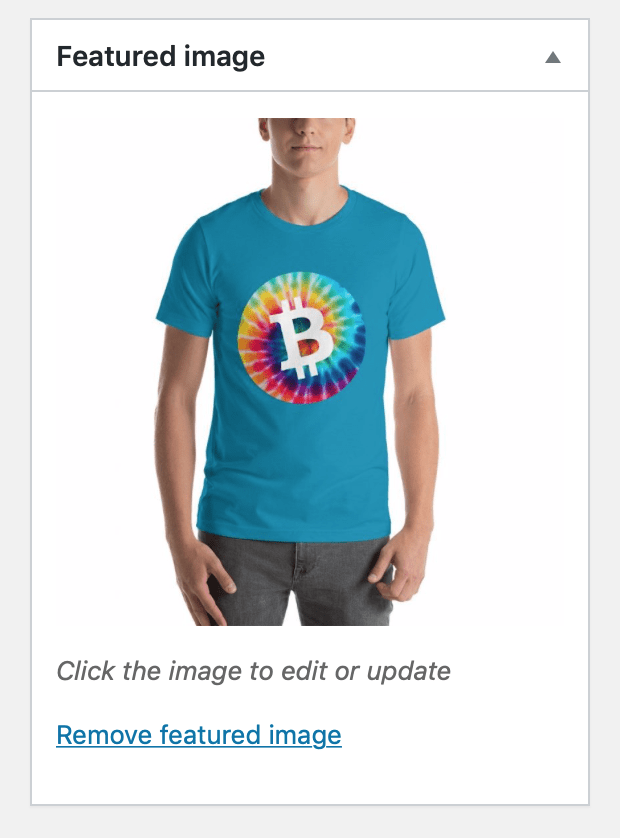 There are some other options below the main post area that you could play with but it is not necessary to do so. We actually recommend keeping them at the default settings.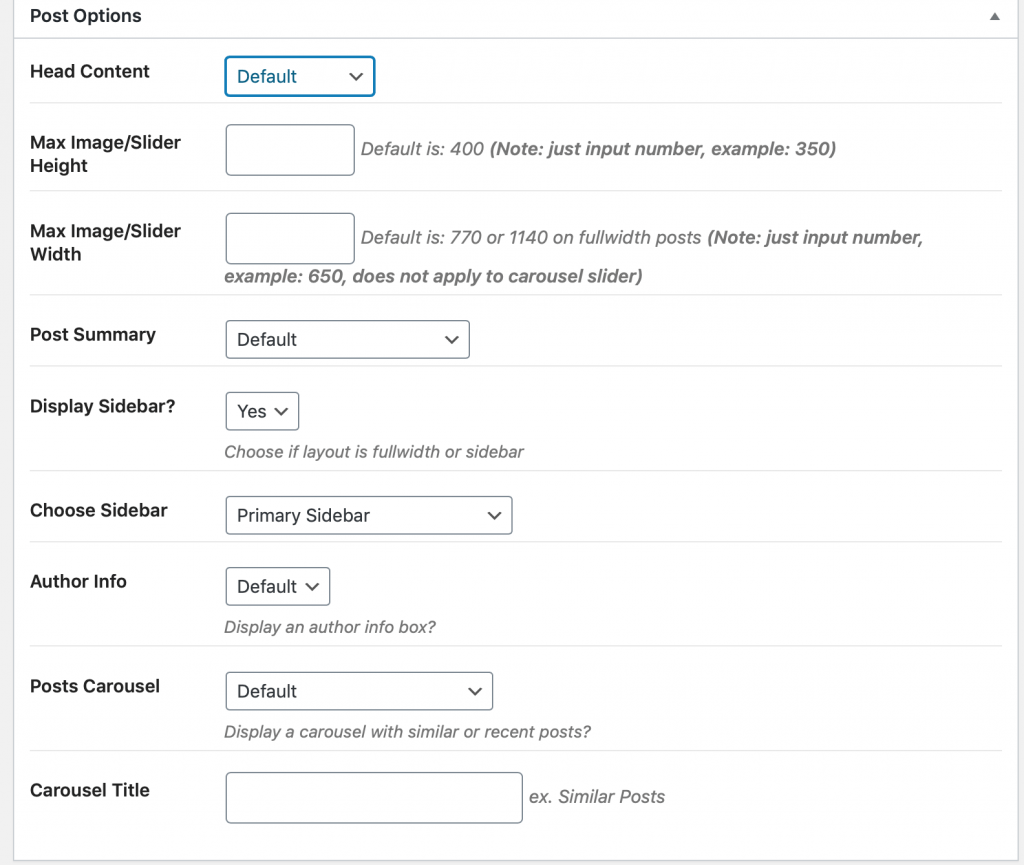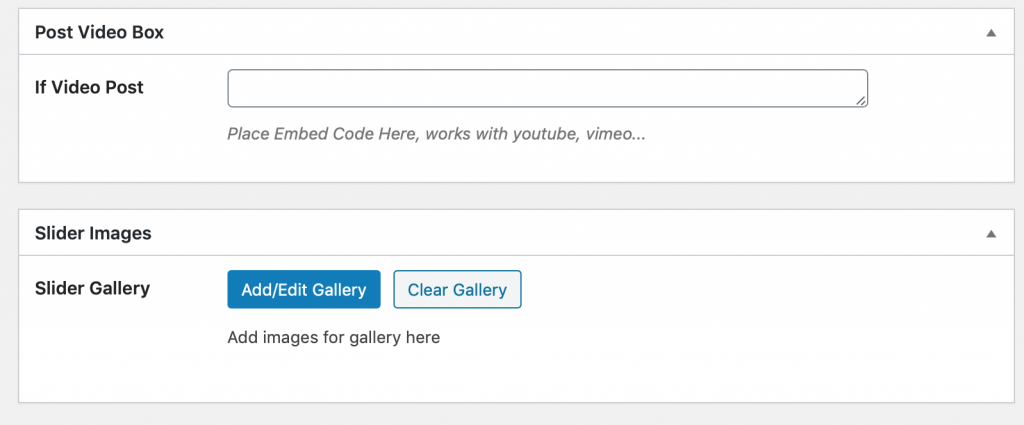 Again, this stuff is not necessary at all. Just make sure the main areas are covered in the post. Once you have put the finishing touches on your post, you can now hit Publish! When published, it will show up on Hivelist.io classifieds as well as in the Hive Classifieds community on the HIVE blockchain, as well as your HIVE profile.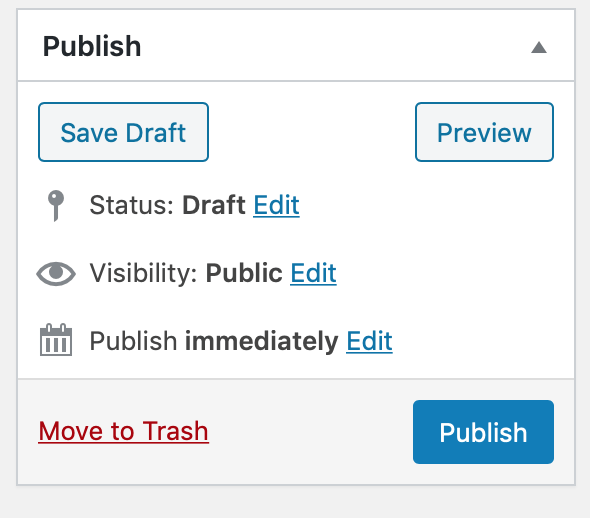 Congratulations! You just posted your first ad on Hivelist.io!