Hello to the wonderful Hive community! We didn't have an update last week due to there not being any new member or upgrades to the $LIST Staking Club. But this week is different! We have had a promotion in the group! @jeffjagoe has moved on up to the 15% club! Congrats and your new coupon code will be sent to you through a Hive encrypted transaction!
Store Updates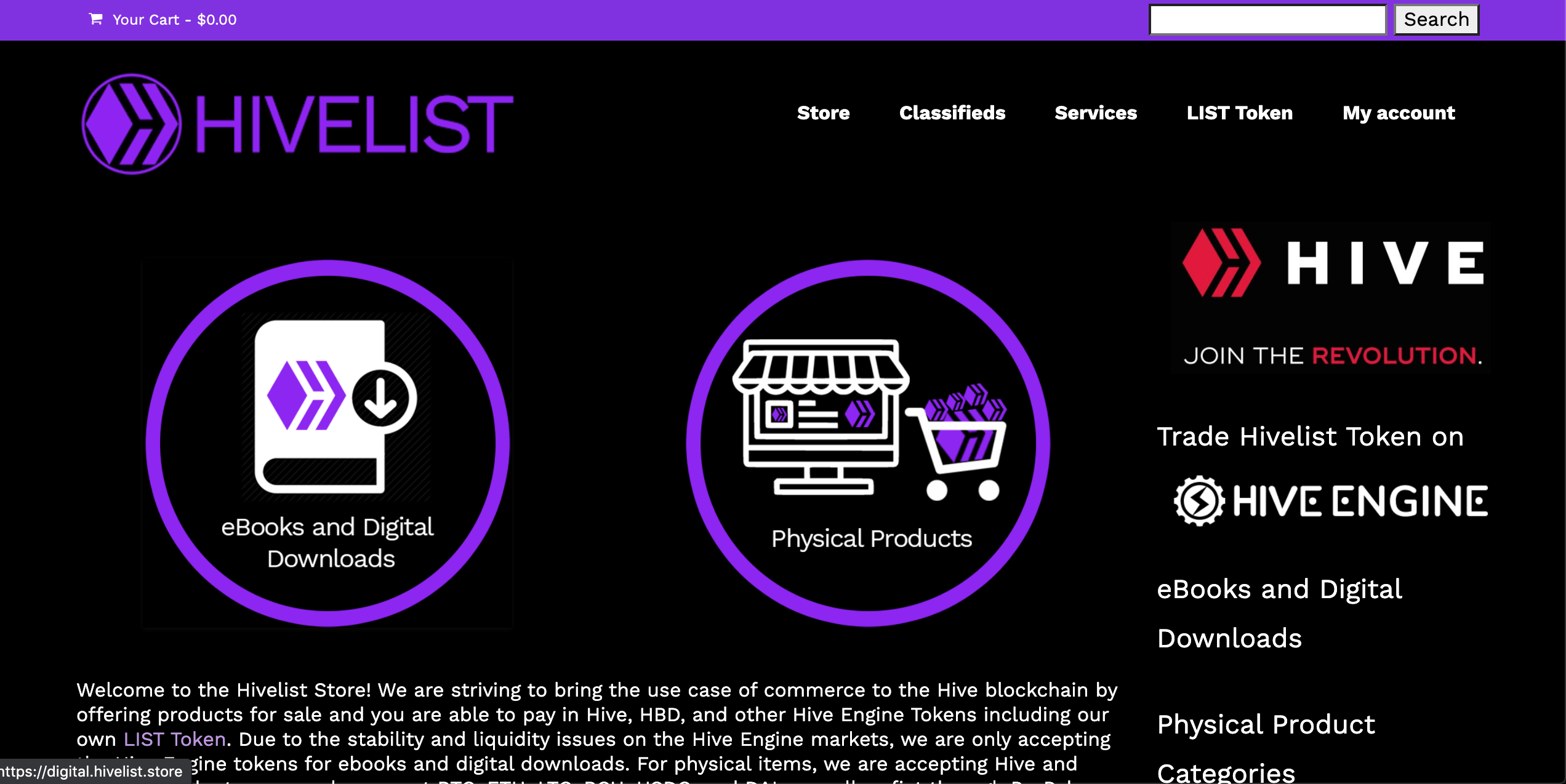 We have also been hard at work in the background trying to expand the store to include digital downloads! We now have some eBooks and video courses for sale and direct download! This side of the store is a completely separate subdomain from the main store with the physical products because we are able to accept select Hive Engine tokens for digital downloads and needed it to be set up separately from the physical products because for liquidity reasons, we can only accept Hive and HBD along with the other large cap cryptos we have been accepting from the beginning such as, BTC, ETH, LTC, BCH, USDC, and DAI.
So now when you go to the store, you will see the above as the new front page so you will have the option of going to the digital download section or the physical section!
***NOTE*** If you are shopping for both physical and digital products, you will have separate shopping carts and will have to make separate transactions. For now, it's just the way it has to be, and will most likely stay that way as we are trying to handle them a bit separately.
Right now there are only a few projects listed on the digital side, but it will be growing as the days and weeks go by. We are going to be focusing more on getting these digital products up more than physical products at the moment until we have more demand for more physical products.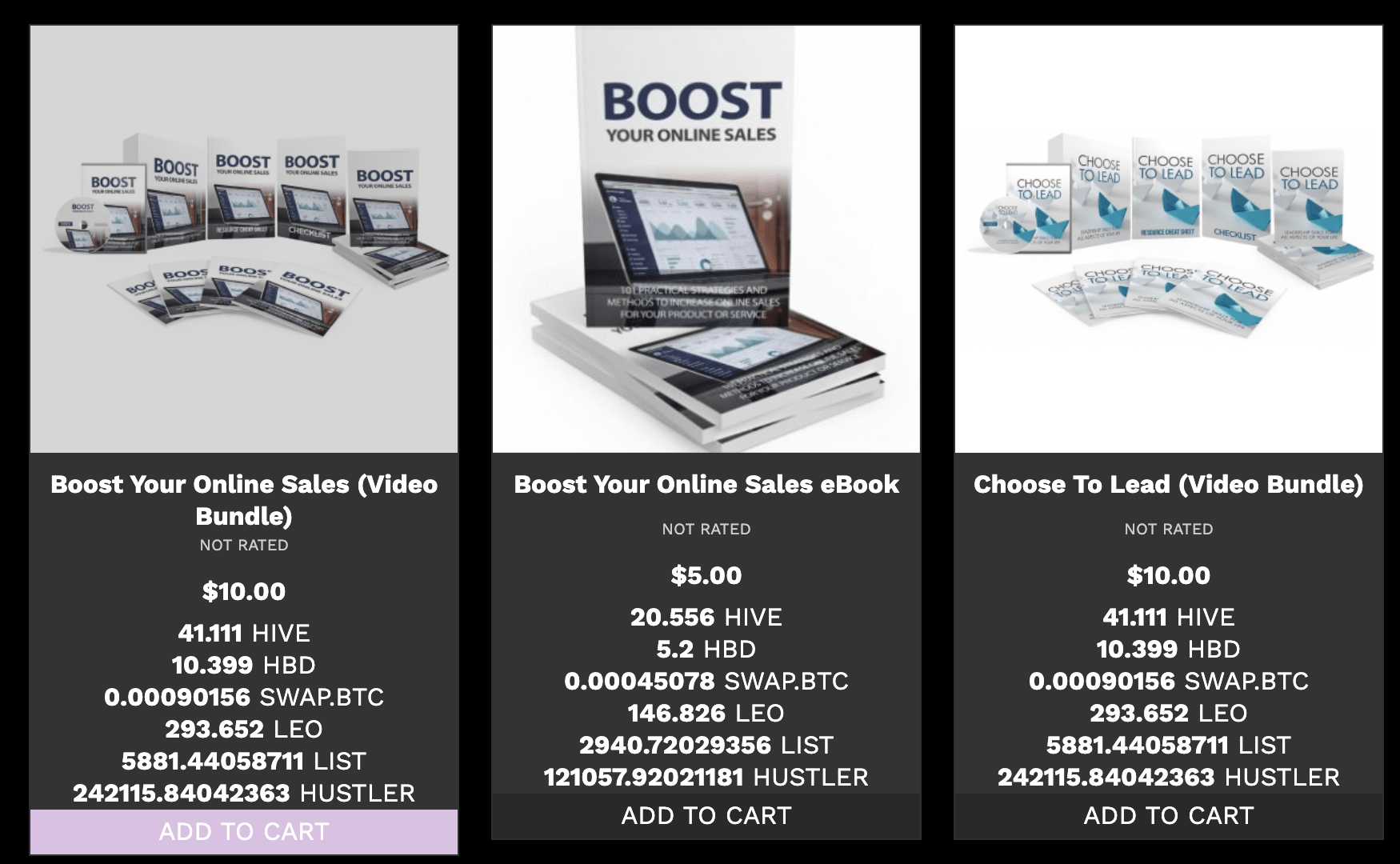 We are really excited that we are able to put these products on the store. We have access to a VAST amount of ebooks and courses that we are going to be putting on the store, everything from business courses, to health and wellness, cookbooks, and more! The biggest development difference in these items and the physical items is that the physical items, we have a plugin that syncs and pushes items directly to the store, the digital items, we are having to do it all manually so naturally it is taking allot of time to download, then extract the needed files, then upload and build the products and so on, so in short, please be patient, we are doing our best to get these items up and running as soon as possible.